News
Boarding House 1954
This photo has a five of our classmates - Alan Low, David Remedios, Willie Anderson, Colin Johnston and Brian Finnie - can you identify them?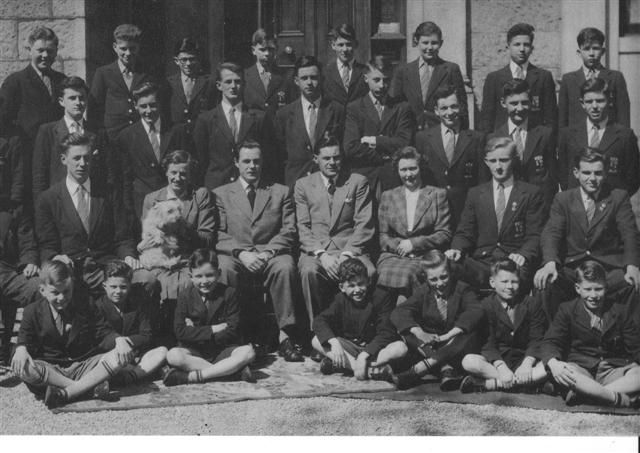 Posted February, 2010
Launch of AGS Class of 1959 Website
After many months of researching records and contacting people we are now in a position to launch our website. Over the months we will be adding more features - in particular the function to add/read biographies and a section for School history and notes. Please log in monthly to keep up to date.

My thanks to the following people whose help and support made it all possible:

Jim Lyon - for his great record keeping of the names and addresses from previous reunions.
Brian Crookshanks - for his patient searching of his huge AGS card index record for our classmates.
City of Aberdeen Archives - who gave me access to the original School Registers.
David Henderson - whose wonderful memory helped out in many occasions.
Michael Hardie, Ken Hutcheon, John McLaren and Charlie Mulvey - who provided many of the Class Photographs.
Michael Jeffrey - who is our ever patient webmaster.

And finally my thanks to all of you who responded so cheerfully - it was great to be in touch again after all these years. A real "blast from the past."

Looking forward to hearing from many more of you.
Peter J.
Posted March 31, 2008